And still the new members stream in and join our group of religious life!

Candidate # 22
Name: Boris Badanoff
Age: 32
Hometown: Coldashell, Siberia
Attire: Usually just speedos or some type of stretch garment
What I did before joining: I was a wrestler with with WWF in Amerika. I always wrestled as a "baddie"
Role Within The Group: That is still being worked out at this time.
How I joined: I was having a fitting for new purple speedos when the fitter informed me that I could not have them in purple as the man in the next fitting booth had just purchased all the purple in the shop. I stuck my head in to tell this jerk that I needed the purple too he had such a look of peace about him that I was forced to ask his secret...
Goals and aspirations in the New World: Not sure yet....I have to go lay down....Captain Insano gave me a vicious kick to the head the other night and I am still seeing double.
Thoughts on group life: Better than growing up in Siberian labor camp...
Hobbies: brewing potato vodka and pounding nails in with my forehead...
Candidates #23, 24 and 25
Name: Lavender Hill Gang
Age: Old enough to know better but too young to care
Hometown: Seattle, WA
Attire: Whatever we feel like donning that day but when we work we wear all black and stockings over our faces
What we did before joining: You could say that we were sort of like a modern day clan of Robin Hood
Role within the group: Helping new members divest themselves of their material possessions
How we joined: We were at the Seafirst Bank in Seattle about to make a withdrawal when this supermodel in line started telling us about Prince Victor
Goals and aspirations in the New World: To serve Prince Victor and set up the first security systems in the New World
Thoughts on group life: We love it!
Hobbies: Practicing our disguises and costumes and checking out the quickest way in and out of the local banks.....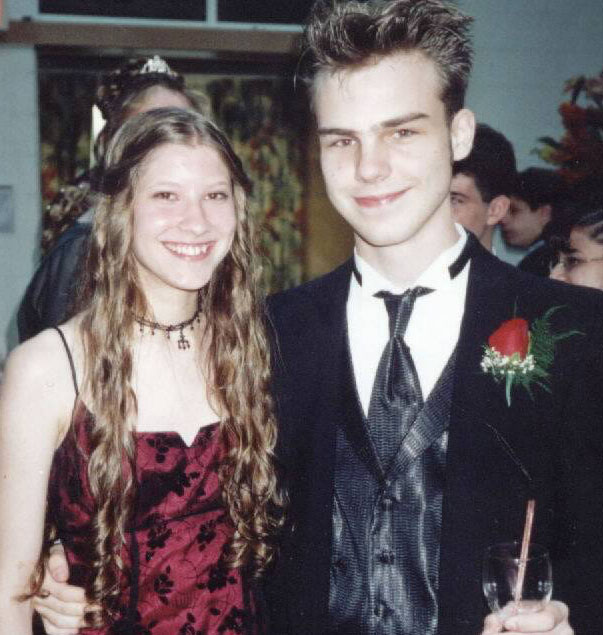 Candidates #26 and 27
Name(s) : Elaina and Mike
Age : 17 (both) Hometown : Washingtonville, New York
Attire : Dress + Tux
What I did before joining : Our lives had no direction before joining the Knights of Yahweh.
Role within the KoY : We take care of the Jesus Rats
How we joined : We met Prince Victor at the local rat-race, and from that point on we were inspired.
Goals and Aspirations in the New World : To please Price Victor. When he says jump, we say how high.
Thoughts on Group Life : We enjoy group living, and can't remember what it was like before.
Hobbies : Training at the rat circus, playing the guitar, dancing, and hula-hooping.